Section 5 Licensed Armourers
History in the Making Ltd are Registered Firearms Dealers for the film, television and theatre industry, approved by the UK Home Office for Section 5 Prohibited Firearms, approved firearms contractors for the BBC and full members of the Gun Trade Association.
We have a large stock of live-firing and replica weapons, full-size cannons, swords and daggers (both practical and prop). Due to the large demand for our Film Armourer services we have created a new division, Rent-a-Gun providing firearms from all periods of history, ammunition, accessories and fully licensed and insured Armourers.
Credits include
Outnumbered Christmas Special- Hat Trick Production, BBC Television
SAS- Ben Macintyre Documentary - BBC Television
D-Day- The Last Heroes- BBC Television
Costume Design and Wardrobe Services
At History in the Making, we have a very experienced Costume Design service. Our in house designers will assemble individual costumes to order or manage a productions complete costume requirements. Working within our own studio space or transporting costume and working on location. We can also offer a full fitting and alteration service.
Credits include
Outnumbered - Christmas Special 2016 - Hat Trick Productions
1066 - Dan Snow - BBC Television
Battleground-Art of War - Waterloo- TV series
Life and Death in Rome - TV series
Production Design
We have had many years experience of working in the production design department for Film and Television projects. We can offer a full Production Design Service using our own property and crew, many of whom work full time for History in the Making Ltd. Our services include 
Production designer
Art Director
Set Construction
Set Decorator
Props Master
Standby props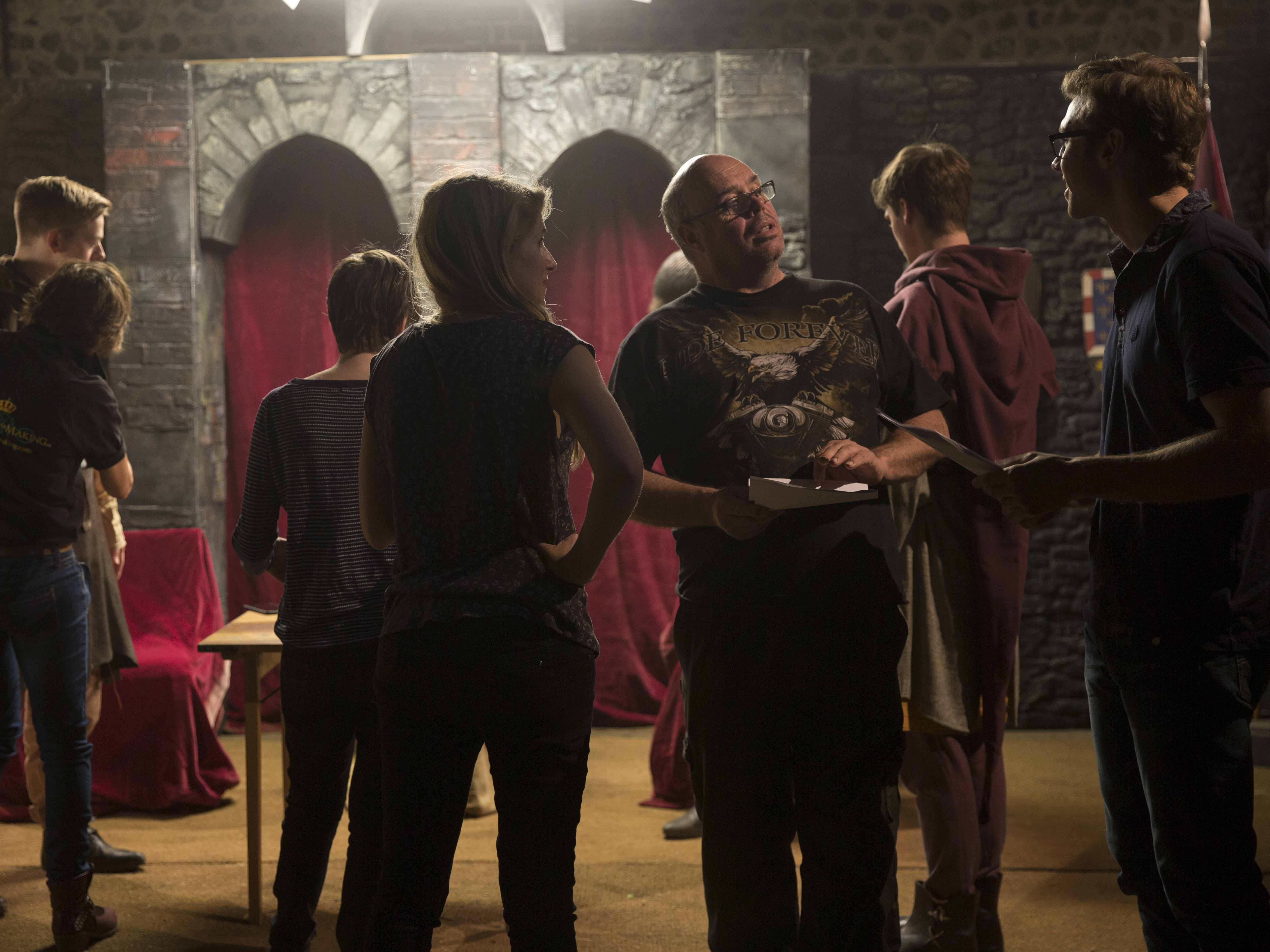 Sword Master
History in the Making Ltd have a full range of swords, daggers and all other types of edged weapons for hire. We have both Costume/prop swords plus we have our world famous range of stunt/practical swords made in house by our Rent-A-Sword department.
We manufacture our own range of swords and can supply both swords stock and our own sword master to supervise the use and management of swords on set.
Credits include
Dan Snow - 1066. BBC Television
Black Sails - Starz / Platinum Dunes 
Hollow Crown - Neal Street Productions - BBC Television